eft is part of Eyefortransport Ltd. Registered in England and Wales no. 09823962. Registered address 7-9 Fashion Street, London, E1 6PX, UK
Supply chain has evolved… so has your customer expectations. A seamless customer experience journey is no longer an option but a requirement in the age of Amazon. Your supply chain needs to innovate now, or you risk compromising your competitive edge moving forward.
This is why the Supply Chain Summit: Atlanta (10-12 June) is your one stop shop for digital transformation of your supply chain and the only place where over 800 senior supply chain executives will be gathering to set the bar for the future of supply chain.
Download your copy of the 2019 Supply Chain Summit: Atlanta and see what we have in store for by dropping your details on the RHS >>>
Unmissable keynote sessions delivered by industry pioneers forging the way in:

Cybersecurity

Robotics

AI Applications in Supply Chain

Digital Freight Matching Platforms To Secure Capacity

Competing in the Age of eCommerce

Join the following visionary speakers in order to get to grips with the latest disruption in the market: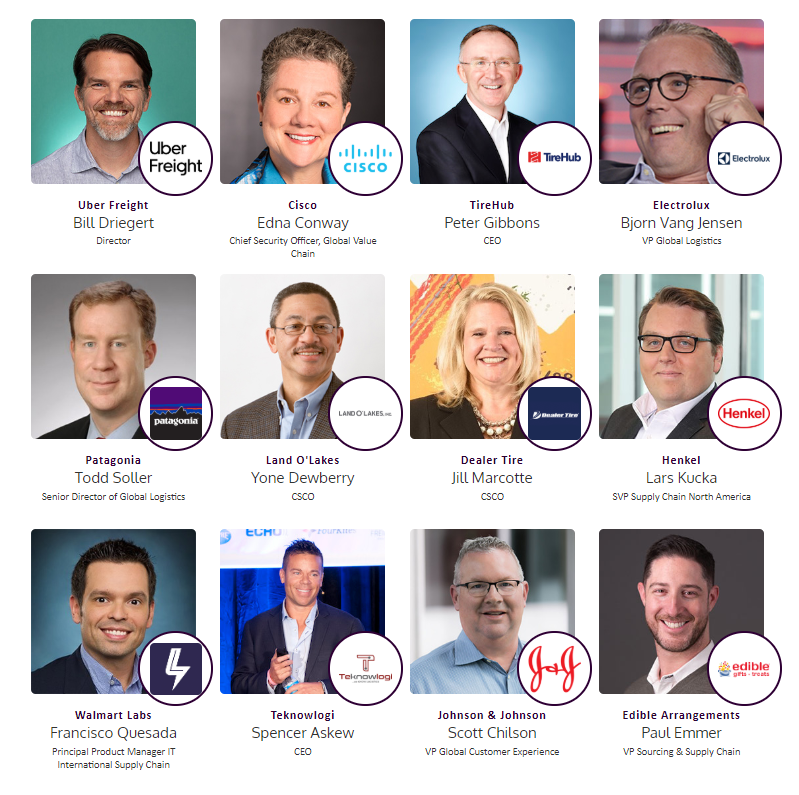 Download your copy of the event brochure today and join the industry leaders in Atlanta this year >>>
5 Reasons you cannot miss the Supply Chain Summit:
North America's most senior supply chain meeting: Join over 800 senior supply chain executives to shape the future of the industry
Visionary Keynotes: This is your chance to hear from and network with industry heavyweights Peter Gibbons (CEO, TireHub), Todd Soller (Senior Director of Global Logistics, Patagonia), Yone Dewberry (CSCO, Land O'Lakes), Edna Conway (Chief Security Officer, Value Chain, Cisco) and more.
Your Digitalization Blueprint: Discover how to ace technology implementation with cases studies on AI, IoT, blockchain and more, presented by both end-users and solution providers
Get the Big Picture, and the Detail: With cutting edge panel discussions and presentation explore the specific strategies for process optimization, improved customer experience and innovative tech all under one roof
The Networking Party: Join the industry's movers and shakers at the Sky Line Park, Ponce City (June 11th) for a cold refreshment
Download your copy of the event brochure today and join the industry leaders in Atlanta this year >>>
Download the Supply Chain Summit (10-12 June, 2019), brochure to hear more about the key supply chain issues


For the full agenda and speaker line up, please fill in your information below: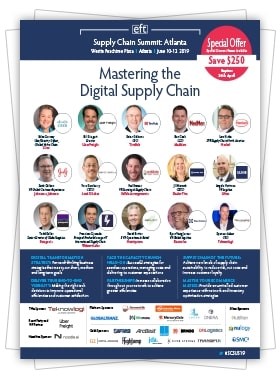 Digitalize your supply chain without astronomical costs