2018 Infographic – Biggest Supply Chain Trends Recap

eft is part of Eyefortransport Ltd. Registered in England and Wales no. 09823962. Registered address 7-9 Fashion Street, London, E1 6PX, UK
The logistics industry looks entirely different than it did 10 years ago, the question now becomes what will it look like in 2019? To help round up some of the key trends and emerging technologies from this year and align everything for 2019 eft, has produced a roundup of the headlines with key insight shared from The Home Depot, DHL, XPO, Raytheon and more!
Download the industry trends infographic by filling out the box on the right-hand side >>>
Trends covered include:
Disruptive Technologies
Warehouse Automation
Labour Shortage
Digital Freight Matching
B2B Ecommerce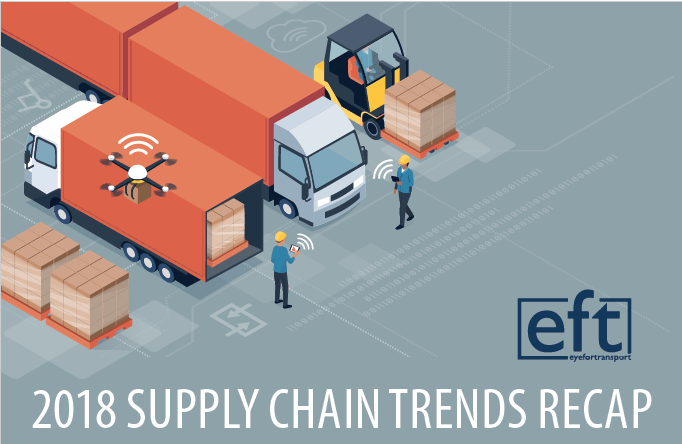 Get your copy of the full infographic by dropping you details in the box in the right-hand side >>>
Download eft's 2018 Supply Chain Trends Infographic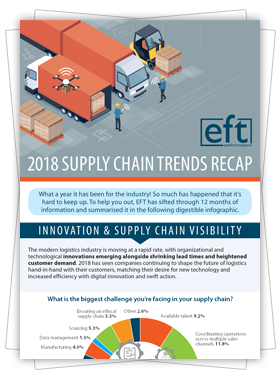 Drop you details in the box and get the content straight to your inbox!